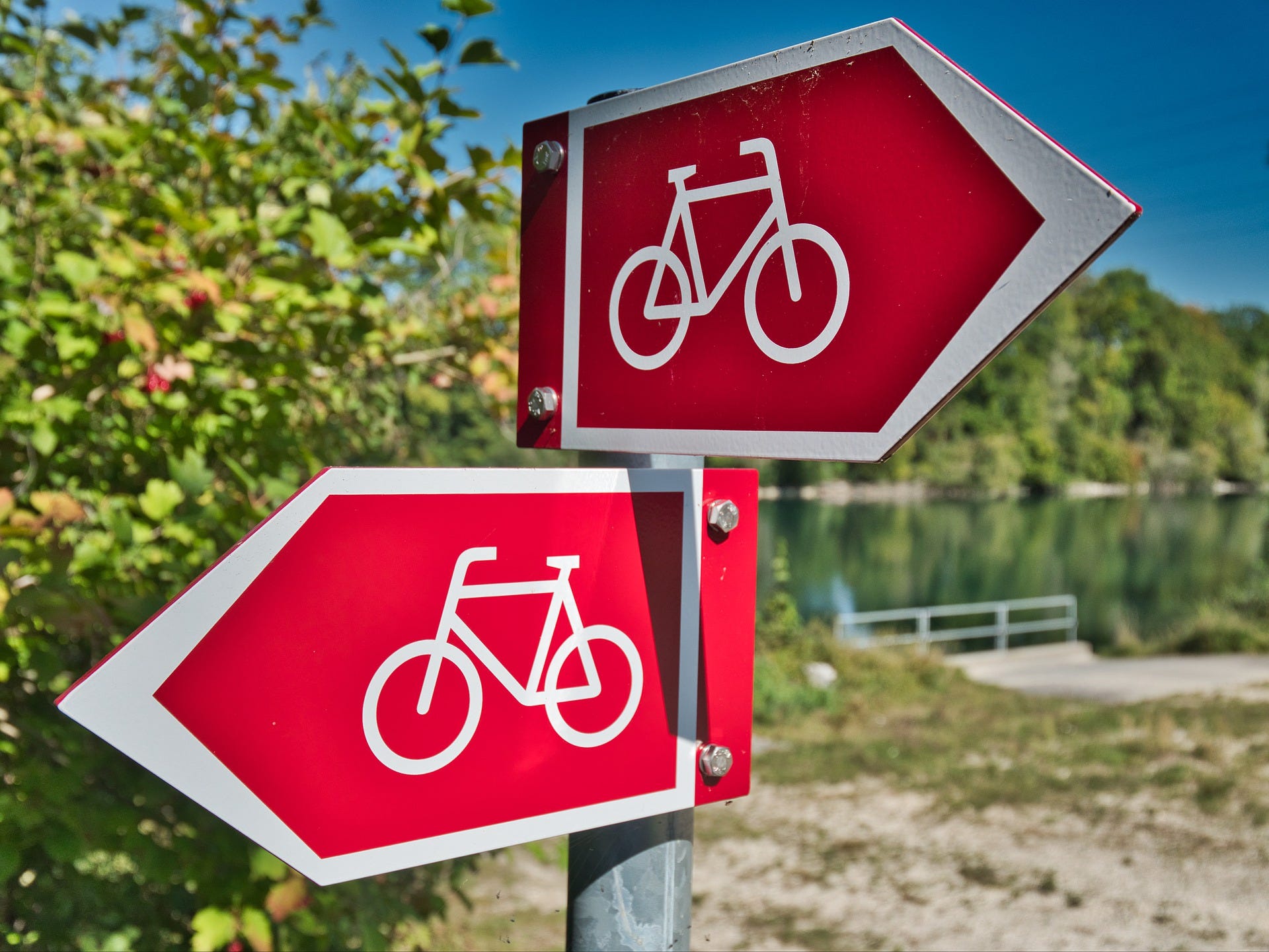 RENT A BIKE 🇬🇧
REGENSBURG AND PASSAU.
🇬🇧 The only bike rental in Passau also open on Sundays and public holidays!
PLAN YOUR OWN BIKE TOUR.
INDEPENDENT. STRESS-FREE. FLEXIBLE.
The Danube Cycle Path celebrates its 38th anniversary in 2022 and is one of the most popular long-distance cycle paths in Europe.
Plan your own bike tour along the Danube. Independent from a constraining program. Stress-free cycling and hotels of your own choice make cycling tours along the Danube a special experience.
In order to save you the cumbersome and time-consuming transport of your own bicycles and especially the e-bikes, we offer you high-quality rental bikes. In addition, we can take care of the pick-up of those. Simply park your bikes at the hotel and start your journey home by train, plane or car.
FOR ALL BICYCLES, SECURE FRAME LOCKS WITH ADDITIONAL CHAIN ​​ARE INCLUDED FREE IN THE RENTAL PRICE.
PICK-UP SERVICE.
WE PICK THE BIKES UP FOR YOU AND YOU CAN CONTINUE ON YOUR JOURNEY WITHOUT ANY INCONVENIENCE.
WE OFFER A PICK-UP SERVICE TO COLLECT YOUR BIKES FROM ALL HOTELS AND B&BS ALONG THE CYCLE ROUTE FROM PASSAU TO VIENNA.
Please let us know the name and address (incl. telephone number) of your hotel in Vienna or of a different hotel along the Danube before you start your trip or on the reservation form here on our website. You can then leave the bikes there and we shall collect them, stating you name.
To allow us to offer you this cost-effective service, we require your assistance, because the rental agreement will not end until the bikes are back in our possession. Please also note that bikes can only be picked up from hotels and B&Bs.
Collection from private residences or apartments is not possible. Please note the following list: No-Go-Hotels.pdf
EINFACHE UND SICHERE BEZAHLUNGSARTEN.